My name is Ronda Davenport, Vice President of Campaign and Marketing for the United Way of Okaloosa & Walton Counties.  In all my years of experience, some individuals, stand out for their great qualities and Kathy Morrow, of 2morrow Communications, is one of those people.

Kathy is well known for her intelligence, work ethics, positive attitude, teamwork, leadership and especially her "giving" spirit to the local community.

During her 15+ years as a volunteer for the United Way of Okaloosa & Walton Counties, Kathy has served as a volunteer in various roles.  She first served as a Loaned Executive, a volunteer that works to share the mission of the United Way to local businesses through public speaking. She served 2 years as the Vice President of Marketing for the United Way Board. Using her professional skills in marketing and communications, Kathy worked with the staff to plan, create, and implement campaign materials and events, which were consistent to the United Way brand.

Kathy's tireless giving of her time and talent over the years has proven effective in this organization. Throughout the time I have known Kathy, she has shown me time and time again her positive, motivated leadership and her amazing talent.

We consider Kathy more than just a volunteer, she is a "friend" of the United Way and this great community.

Ronda Davenport
Vice President of Campaign/Marketing
United Way of Okaloosa & Walton Counties
Fort Walton Beach, Florida




Kathy is the ultimate communications professional. The background and weight of experience she brings to any communications effort is staggering. I've worked with her on countless projects and always found her insight, eye for detail, and understanding of the audience to be invaluable. Her expertise insures that the job will be done right the first time. Based on my experience, 2Morrow Communications is a solid investment for any company intending to take their communications or public relations efforts to the next level.
Aaron J Bradshaw
General Manager
Intercounty Electric Cooperative Association
Licking, Missouri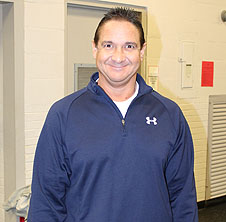 I started my business, New Life Fitness, on a shoestring and made my first brochure myself. I met Kathy through the Crestview Chamber of Commerce, and when she saw my brochure, she said I needed a new one that would better reflect my business as a fitness trainer. We discussed the elements of the brochure and she put something together that looks professional and was affordable. Within two months of marketing my business with the brochure and her advice, my days are filled helping people who are interested in a healthier, more fit lifestyle. I'm so thankful for having the opportunity to experience the results 2Morrow Communications has made for my business. I recommend Kathy to anyone looking to make a substantial improvement in their business.

Mick Martines
Personal Trainier
New Life Fitness
Crestview, Florida